Snap-On Prophy Cups - Turbine Blade
Nodules on the exterior surface to optimize interproximal polishing, stain, and biofilm removal, and thus requiring less pressure and relieving user fatigue. Turbine blades keep paste in the cup reducing splatter whilst still allowing the cup to flare.

The absence of a shank delivers the most economical and environmentally friendly cup.
Curion is proud to be an authorized distributor of Premium Plus products in Canada. This product is backed by the manufacturer's warranty.
View Videos and Product Details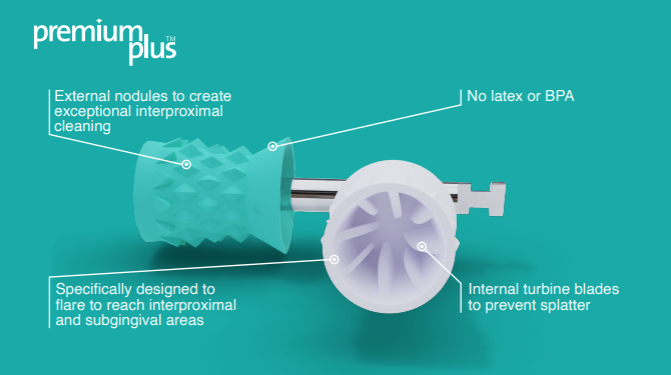 Snap-on Prophy Cups - Turbine Blade
Latex Free
100 pcs/box
1500-3000 rpm
With internal turbine blade which effectively reduces splatter of product, and features exterior ridges for improved interproximal cleaning
Cup 8mm
Comes in:

Regular – Light Blue or Lavender
Soft – Lime or Green/Turquoise