NEW! Smile Lite MDP-2
Taking smartphone dental photography to a new level.

The Smile Lite MDP-2 can be considered as a "mini photo studio". It's unique design provides the perfect lighting, for the most beautiful intra- and extra-oral dental photos. The new and improved SmileLite MDP-2 works with any smartphone and has a convenient handle, making intra-oral photography a breeze for any singe operator.
Curion is the ONLY authorized distributor of Smile Line products in Canada. This product is backed by the manufacturer's warranty.
View Videos and Product Details
Smile Lite MDP, that can be considered as a "mini photo studio", took 3 years of development and tests. The device is equipped with three groups of LEDs (light emitting diodes). Each group can be lit up individually, while you also have the possibility to set the power of illumination thanks to a dimmer (four different steps of power).
The back of Smile Lite MDP is equipped with a universal adaptor that is adjustable for any model of smartphone having a width between 55-85mm.
Smile Lite MDP is a plug and play device that is very easy to use and that doesn't need any special App, calibration process or specific education. It will allow you to drastically improve your results with the camera of your smartphone… very easily.
BENEFITS
Photos for shade taking
Every day communication with the lab
Short video clips
Patients' documentation
Artistic pictures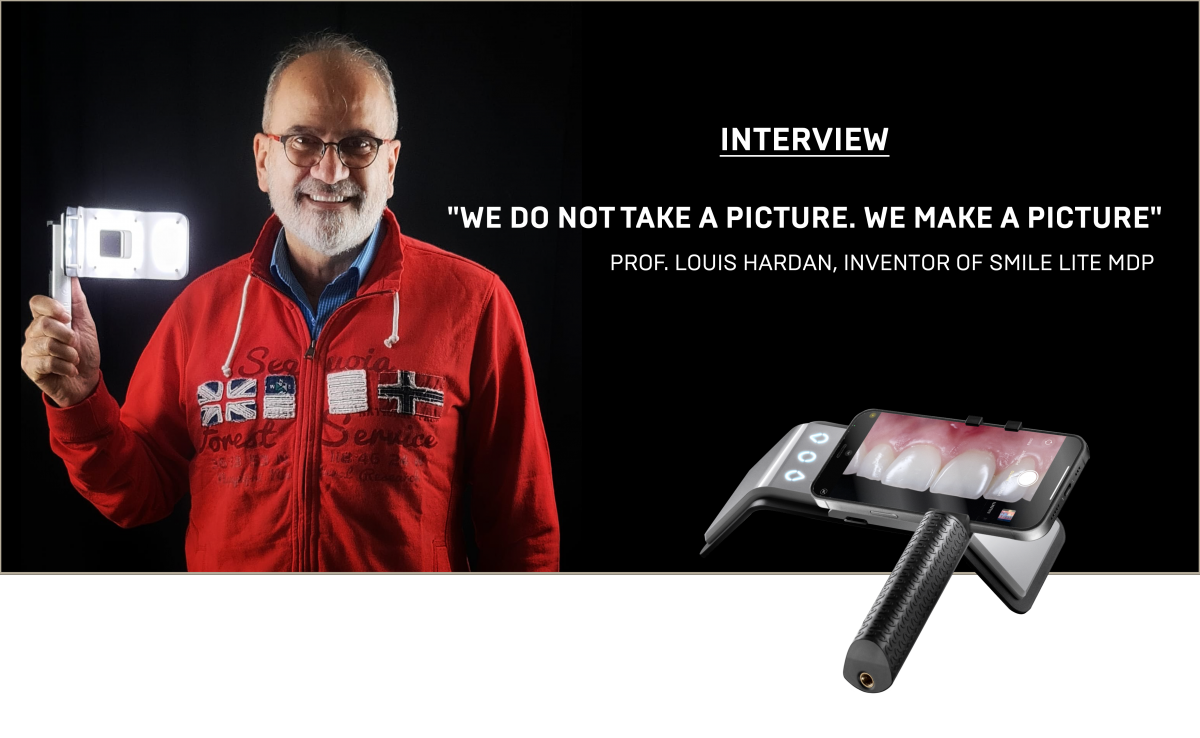 For Images in Raw Format it is recommended to use the Adobe Lightroom App (Optional):
Anyone with an iPhone 11, 10 or older, it is recommended to use the Adobe Lightroom app when taking photos to keep images in their raw format and not lose any image details.
If you have an iPhone 12, you are able to save raw photo files so the app is not necessary.
SMILE LITE MDP - Lighting Tips