Short Screw-In Prophy Cups - Turbine Blade
All the benefits of our standard cups but the shorter length gives the advantage of greater access into the oral cavity. Nodules on the exterior surface to optimize interproximal polishing, stain, and biofilm removal, and thus requiring less pressure and relieving user fatigue. Turbine blades keep paste in the cup reducing splatter whilst still allowing the cup to flare.

Screw-in shank provides the most stable, vibration-free use.
Curion is proud to be an authorized distributor of Premium Plus products in Canada. This product is backed by the manufacturer's warranty.
View Videos and Product Details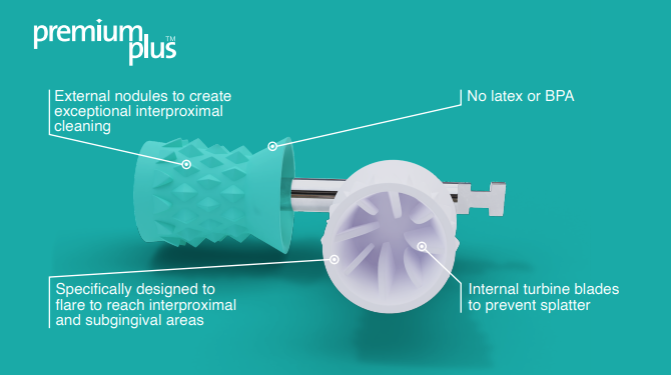 Short Screw-In Prophy Cups - Turbine Blade
Latex Free
100 pcs/box
1500-3000 rpm
Cup 7mm
Available in:

Regular – Light Blue or Lavender
Soft – Lime or Green/Turquoise