Event Details
Sectional matrix systems are fantastic tools for achieving ideal contacts on posterior composite restorations. But what do you do when that tool doesn't seem to be working the way you expect? Join us as we explore some of the most common issues faced by clinicians when using a sectional matrix system.
Sponsored by Curion, this FREE one-hour webinar focuses on live video demonstration and live Q&A where we will help you with your specific challenges.
Learning Objectives:
Recognizing when a sectional matrix may be contraindicated

Solving the three most common placement issues

Tips and tricks to help with four types of difficult cases

 
Your Instructor: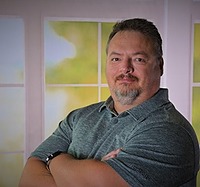 Kevin Walburg is a 23-year veteran of the dental industry. His travels have allowed him to meet with clinicians worldwide, hearing firsthand how they problem solve tough procedures and collecting their tips and tricks to share with you. In his role as Garrison's Continuing Education Director, Kevin has presented these solutions to 10's of thousands of clinicians in more than 100 countries.